Transport and Infrastructure
Information on Air and Land Transport, to coastal shipping and other infrastructure in Sarawak
Transport and Infrastructure
Air Transport
Sarawak is serviced by 2 international airports in Kuching and Miri, five regional airports, and a number of smaller airfields built to service the remote population in the interior area to the north east of Baram. The airports provides vital air connectivity in this largest state of Malaysia, bringing about greater mobility of people and goods between cities.
Most major towns and cities offer various modes of public transport services, including buses, taxis and limousine services. Bus services are also available for those travelling within the state as well as international routes to Indonesia (Pontianak) and Brunei.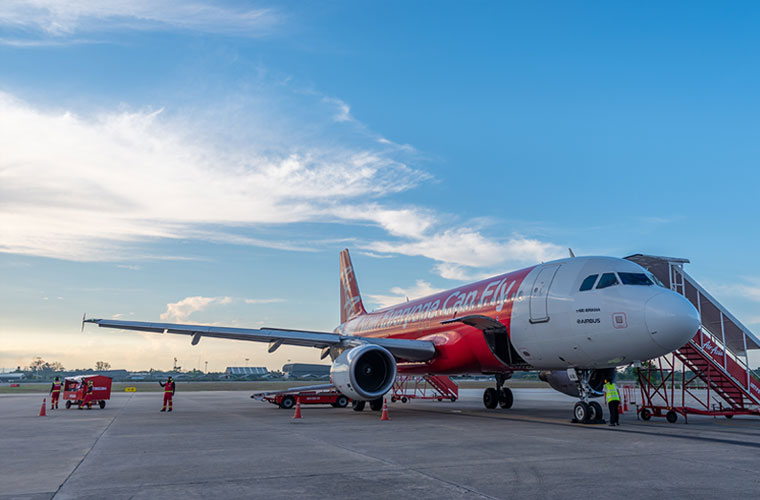 Land Transport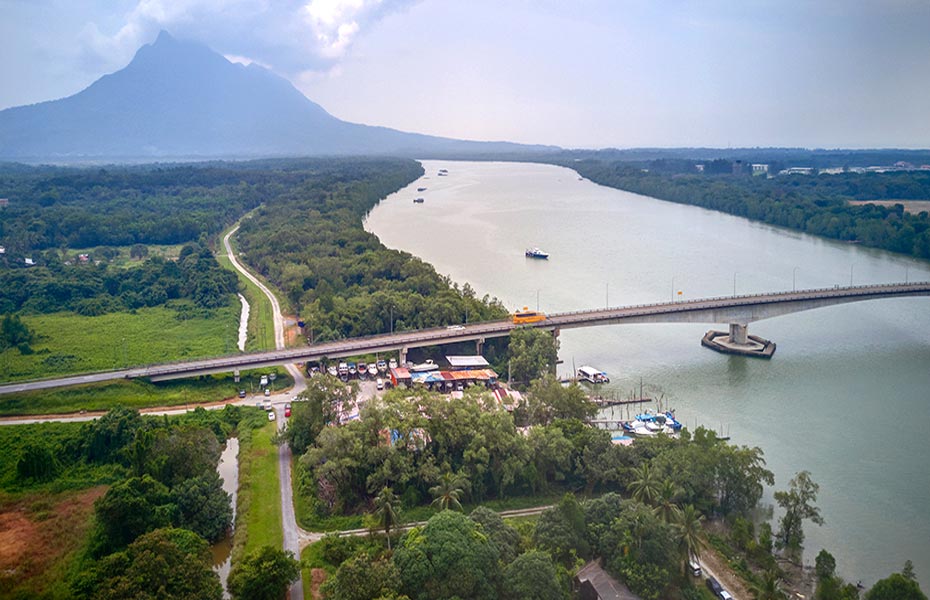 Under the politics of development, Sarawak's extensive network of road and bridges brings people closer to the mainstream of development. Presently, Sarawak has around 30,000km of road. The main road route through Borneo is the Trans-Borneo Highway, which is approximately 2,083 kilometres from end to end connected most of the major town and cities in Sarawak.
Water Transport
Rivers are the lifeblood of Sarawak. Sarawak has a total of 55 navigable rivers with a combined length of 3,300 km. The State's river transport system has great significance to the large section of Sarawak's population who live in the interior and along the coast. Express boat services utilise the many waterways inland to get to rural areas inaccessible by road.
International and Coastal Shipping
International and coastal shipping. Sarawak's main ports are in Kuching, Sibu, Bintulu and Miri. All of Sarawak's ports are well equipped to handle general and bulk cargoes, whether dry, liquid or gaseous. With the exception of Bintulu Port, which is under the Federal Government, all of the State's ports are managed as State Port Authorities.
Water Supply
Water supply in Sarawak is readily available and adheres strictly to the international standards of the World Health Organisation (WHO) for drinkable water.
Besides Sarawak Rural Water Department, Kuching Water Board (KWB) and Sibu Water Board (SWB) are the two Statutory Authorities that are responsible for the management and provision of water supply services to Kuching and Sibu respectively, while State-owned LAKU Management Sdn. Bhd. manages the water supplies to Miri, Bintulu and Limbang.
The Sarawak Rural Water Supply Department (JBALB) is responsible for the planning development, operation and maintenance of water supply services provided to all other areas.
---
CONTACT US
State Secretary
Sarawak State Secretary Office,
Level 20 , Wisma Bapa Malaysia
Petra Jaya, 93502 Kuching
Tel :082-441957
Fax :082-441677
Email: 555999@sarawak.gov.my

Copyright © 2018-2023 Sarawak Government. All rights reserved.
Disclaimer: The Government of Sarawak shall not be liable for any loss or damage caused by the usage of any information obtained from this portal. Services provided through this portal are subject to the terms and conditions of the respective providers
Best viewed with latest Firefox and latest Google Chrome in 1024 x 768 screen resolution.