Communication
Information on Telecommunications, Television, Internet and Satellite Communications
Telecommunications
Telekom Malaysia Berhad (TM) -- Malaysia's pioneer telecommunications company -- has provided telephone facilities throughout the State, including most remote villages via fixed line and wireless services.
Most areas in Sarawak also receive cellular telecommunications coverage via the various service providers such as Celcom, DiGi, Maxis, and Tune Talk.
These service providers offer various pre-paid and postpaid packages, as well as international roaming services.
Television
Reception of terrestrial free-to-air channels run by RTM -- TV1 and TV2 -- as well as Media Prima – TV3 and ntv7 -- is available in most major areas on Very High Frequency (VHF) and Ultra High Frequency (UHF).
All-Asian Satellite Television and Radio Operator (Astro) services are available statewide. Malaysia's direct broadcast satellite (DBS) pay television service has over 130 TV channels including 12 high-definition channels and 33 Astro-branded channels. International news stations like CNN, BBC and Al Jazeera English; international sports channels like ESPN and Star Sports; as well as international entertainment and documentary channels are available via this subscription service. All Malaysia's terrestrial television channels – TV1, TV2, TV3, ntv7, 8TV and TV9 – are also available statewide on Astro. There are some 193,000 Astro subscribers in Sarawak.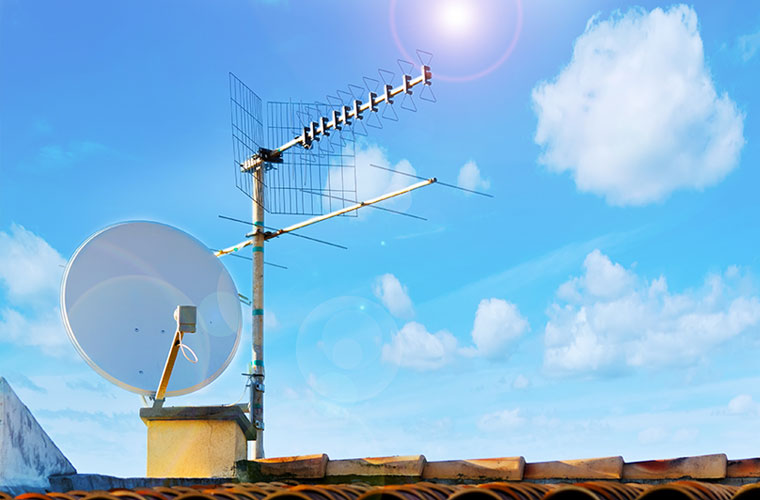 Internet
Streamyx
Malaysia's main broadband provider offers packages of up to 4.0Mbps. High speed broadband under UniFi is expected to be launched in the State's cities by the third quarter of 2011. This will offer speeds of up to between 50Mbps and 100Mbps.
Digi
Broadband and 3G coverage is available in Lundu, Kuching, Samarahan and Miri. EDGE is available in areas like Lundu, Kuching, Samarahan, Serian, Sri Aman, Sibu, Mukah, Bintulu, Miri and its outskirts, Limbang, and Lawas. The speed is up to 3.6Mbps, with average download speeds of 700kbps and upload speeds of 200kbps. Quotas range from 3GB to 16GB depending on the package.
Maxis
HSDPA/3G is available in Kuching, Samarahan, Bintulu and Miri. EDGE is available in areas such as Lundu, Kuching and its outskirts, Samarahan and its outskirts, Sibu, Mukah, Bintulu and its outskirts, outskirts of Sarikei, Miri and its outskirts, as well as Limbang. Speeds range from 384Kbps to 3.6Mbps. Quotas range from 1.5GB to 12GB depending on the package.
Celcom
Offers 3G broadband services to most main areas in Sarawak. The packages range from 384Kbps and 1GB Fair Usage Policy (FUP) limit to 3.6Mbps connection speed and 5GB FUP limit. HSDPA, 3G and GPRS is available in most major centres. GPRS coverage is available in the surrounding areas of most major centres.
deConnexion
Danawa Resources Sdn Bhd uses WiFi coverage based on industry 802.11 b/g standards, which enable users to access the wireless network with similarly equipped notebooks, computers, PDAs and WiFi equipped Smartphones.
Users can access unlimited always-on broadband Internet access anytime and anywhere within deConnexion networks. For instant access, users need to register online.
Miri was declared a WiFi City on Jan 10, 2008. Danawa Resources Sdn Bhd was the first and only Internet Service Provider in Sarawak to offer ubiquitous Wireless Internet connectivity in the resort city through the deConnexion WiFi service. The company has set up WiFi Hotzones throughout the city centre and certain suburbs.
REDTone
Licensed to offer WiMAX services in the State, with coverage available in Kuching and Miri. Fair Usage Policy (FUP) ranges from 8GB to 45GB depending on the package. Downlink speeds range from 512kbps to 2Mbps, while uplink speeds range from 128kbps to 768kbps.
JARING
Offers Flite Wireless, Flite Wired and Flite WiFi services.
Satelite Communications
The launch of Malaysia's first satellite, MEASAT, in 1996 marked Malaysia's entry into space age communications, impacting the communications, information and entertainment sectors. MEASAT is specially designed to provide both state-of-the-art communications and direct-to-user services.
From its orbital slot 91.5 degrees east, MEASAT's footprint covers most of East Asia, reaching over one billion people. The owner and operator of MEASAT, MEASAT Satellite Systems Sdn. Bhd., provides integrated voice, video and data services, greatly increasing Malaysia's capacity to exchange information economically and reliably with all parts of the world.
---
CONTACT US
State Secretary
Sarawak State Secretary Office,
Level 20 , Wisma Bapa Malaysia
Petra Jaya, 93502 Kuching
Tel :082-441957
Fax :082-441677
Email: 555999@sarawak.gov.my

Copyright © 2018-2023 Sarawak Government. All rights reserved.
Disclaimer: The Government of Sarawak shall not be liable for any loss or damage caused by the usage of any information obtained from this portal. Services provided through this portal are subject to the terms and conditions of the respective providers
Best viewed with latest Firefox and latest Google Chrome in 1024 x 768 screen resolution.